Colors TV Wiki | Serial List | Channel Number on Tata Sky, Airtel DTH, Dish TV & more
Colors TV is another big name in the general Indian entertainment network, owned and operated by Viacom 18. The channel solely focuses on family drama soap operas, youth-specific shows, crime shows, and comedy shows. It was founded in 2008, and the current CEO of colors- Viacom 18 is Raj Nayak. Despite being portrayed as a new channel in the market, Colors has still managed to leave quite a mark on the Indian Television market. The channel slogan says, "Rishton ke rang, colors ke sang".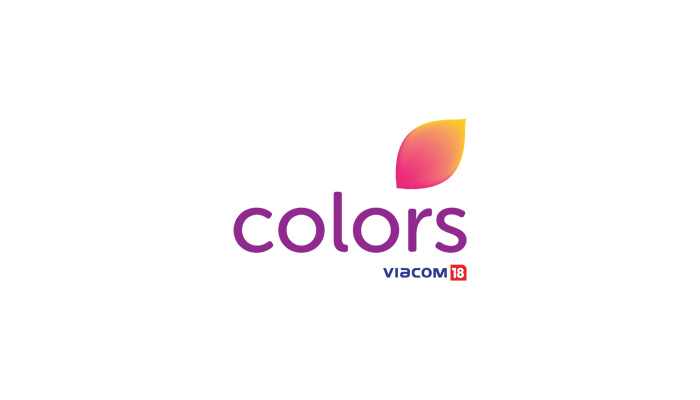 Colors TV instantly became one of the most-watched channels in India, and to keep the hype going, in 2011, the company decided to launch its HD variant named Colors TV HD. The logo of both the channels is similar, except for the HD variant, which has the word "HD" written on it. Along with this, Viacom 18 also launched other channels like History TV 18 and CNBC-TV 18.
Currently, Colors TV has a subscriber base of more than 45M from just YouTube with more than 600k videos posted. Colors TV, along with other competitors, has retained the top 3 spots for a long time now. Some of the Colors TV shows like Kumkum Bhagya have received a TRP rating of 2.6 so far.
Famous shows that contributed to the success of the channel are as follows: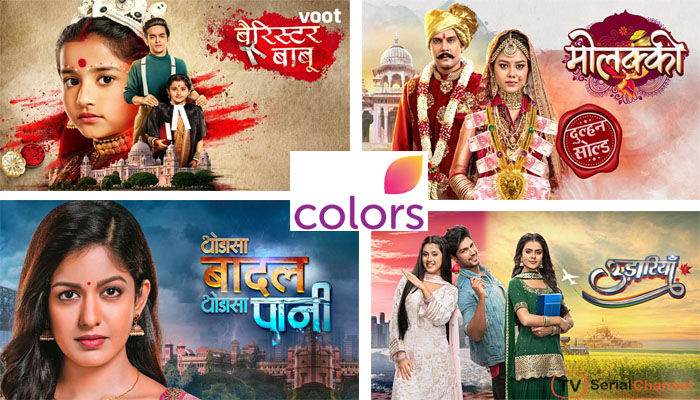 Bigg Boss
The show created a buzz around the Indian television market because of its unique concept. The show is about surviving for 3 months without the outside world's contact and completing the given task by the Bigg Boss to remain in the front. This naturally calls for conflicts among the contestants, which they have to solve by themselves. The process of elimination can be forceful or by audience votes. The host of the show is Salman Khan, and currently, they are in their 15th season.
Balika Vadhu
Another unique show revolved around the taboo of child marriages and the tortures that followed. The show was instantly popular among the females as they related to the show emotionally. Currently, the show has stopped airing, but the channel still broadcasts its old episodes.
There are other similar shows as well that have set a milestone for soap operas in India. Some of them are Khatron Ke Khiladi, Kumkum Bhagya, Utran, The Anupam Kher Show, and many more.
Now, they do eliminate the conventional viewing of the channel the Colors TV is now available on the OTT platform called Voot. This is a paid service, and to know more, please visit the official Voot website.
Colors TV Channel Number
| Name Of Operator | Channel Number |
| --- | --- |
| Tata sky SD | 149 |
| Tata sky HD | 147 |
| Airtel DTH SD | 116 |
| Airtel DTH HD | 117 |
| Dish TV SD | 121 |
| Dish TV HD | 120 |
| Videocon D2h | 904 |
| Hathway SD | 4 |
| Hathway HD | 337 |
| Asianet Digital TV SD | 502 |
| SUN Direct TV SD | 304 |
| SUN Direct TV HD | 870 |
| GTPL | 2 |
| DEN SD | 176 |
| DEN HD | 216 |
| Siti Cable SD | 203 |
| Siti Cable HD | 730 |
Colors TV Serial List and Timing
| Sony SAB TV Serial | Timing |
| --- | --- |
| Sanskaar – Dharohar Apnon Ki | Mon – Fri, 01:30 PM – 02:00 PM |
| Ek Shringar Swabhimaan | Mon – Fri, 02:00 PM – 04:30 PM |
| Sasural Simar Ka 2 | Mon – Fri, 06:30 PM – 07:00 PM |
| Udaariyaan | Mon – Fri, 07:00 PM – 07:30 PM |
| Choti Sarrdaarni | Mon – Fri, 07:30 PM – 08:00 PM |
| Balika Vadhu 2 | Mon – Fri, 08:00 PM – 08:30 PM |
| Barrister Babu | Mon – Fri, 08:30 PM – 09:00 PM |
| Nima Denzongpa | Mon – Fri, 09:00 PM – 09:30 PM |
| Thoda Sa Baadal Thoda Sa Paani | Mon – Fri, 09:30 PM – 10:00 PM |
| Molkki | Mon – Fri, 10:00 PM – 10:30 PM |
| Shakti | Mon – Fri, 10:30 PM – 11:00 PM |