Nick Jr. TV Wiki | Serial List | Channel Number on Tata Sky, Airtel DTH, Dish TV & more
While there are many channels devoted to kids, the toddlers often go unnoticed. Nick Jr. channel saves the day by devoting itself entirely to our cute toddlers. As the name says, it is a part of the Nickelodeon family and is broadcasted in countries like India, Nepal, Bhutan, etc. In 2012, Viacom 18 decided to have a separate channel for kids and for toddlers, with this they gave birth to the Nick Jr. channel. Not only this, along with Nick Jr. they also launched a second channel named "TeenNick". The separation is Nick Jr. broadcasts new episodes in the daytime, while TeenNick broadcasts new episodes in the nighttime.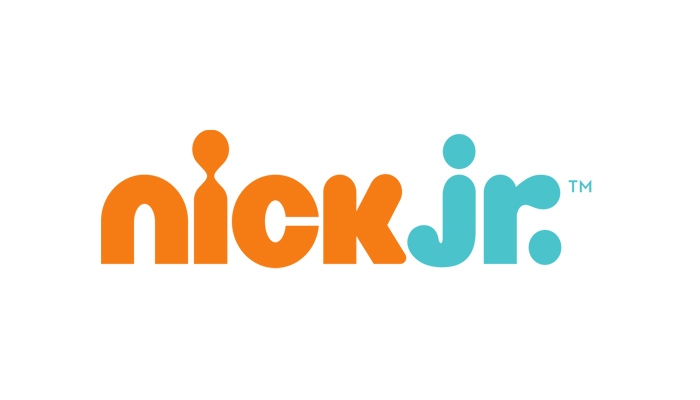 Due to some unprecedented reasons, TeenNick had to be discontinued back in 2017, the gap was filled by Nick Jr. making it a 24-hour broadcaster.
The channel is home to popular animated series like Masha and the Bear, Go Diego Go, Dora the Explorer, and many more. It shows interactive cartoon series which help the toddler be present in the scenario and improve their decision-making skills. The protagonists of the show present themselves as if they are talking to the kids in real life, this creates an immersive experience for the kids.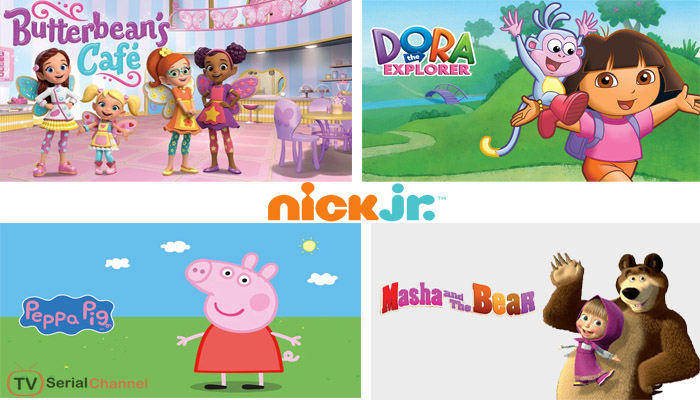 Nick Jr. Channel Number
| Name Of Operator | Channel Number |
| --- | --- |
| Tata sky SD | 685 |
| Airtel DTH SD | 447 |
| Dish TV SD | 987 |
| Videocon D2h HD | 1121 |
| Sun Direct | 525 |
| Hathway SD (DL & MH) | 415 |
| Hathway SD (West Bengal) | 410 |
| Hathway SD (Karnataka) | 1078 |
| Hathway SD (Telangana) | 521 |
| GTPL (Gujarat) | 369 |
| Fastway | 388 |
| IMCL (DL) | 438 |
| IMCL (MH & KA) | 431 |
| Siti Cable (DL & MH) | 450 |
| Siti Cable (Telangana) | 411 |
| Den (MH, DL, KA & GL) | 435 |
| Den (UP) | 433 |
Nick Jr. Serial List and Timing
Sony SAB TV Serial
Timing
Rusty Rivets
Mon – Sat, 12:00 AM – 01:00 AM
Mon – Sat, 04:00 AM – 05:00 AM
Shimmer And Shine
Mon – Sat, 01:00 AM – 02:00 AM
Mon – Sat, 03:00 AM – 04:00 AM
Mon – Sat, 05:00 AM – 06:00 AM
PAW Patrol
Mon – Sat, 02:00 AM – 03:00 AM
Mon – Sat, 06:00 AM – 07:00 AM
Mon – Sat, 09:00 AM – 10:00 AM
Mon – Sat, 02:00 PM – 03:00 PM
Mon – Sat, 07:30 PM – 08:30 PM
Dora The Explorer
Mon – Sat, 07:00 AM – 08:00 AM
Peppa Pig
Mon – Sat, 08:00 AM – 09:00 AM
Mon – Sat, 10:00 AM – 11:30 AM
Mon – Sat, 03:00 PM – 04:30 PM
Mon – Sat, 08:30 PM – 09:30 PM
Masha And The Bear
Mon – Sat, 11:30 AM – 01:00 PM
Mon – Sat, 04:30 PM – 06:30 PM
Mon – Sat, 09:30 PM – 11:30 PM
Masha's Spooky Stories
Mon – Sat, 11:00 PM – 11:30 PM
Masha's Tales
Mon – Sat, 11:30 PM – 12:00 AM