Sony SAB TV Wiki | Serial List | Channel Number on Tata Sky, Airtel DTH, Dish TV & more
Sony SAB, also known as SAB channel, is an Indian-origin entertainment television channel, bringing smiles to millions of faces over a long period. The channel is owned and operated by Sony Pictures Networks, and the channel solely focuses on comedy shows and daily soaps. The channel is headquartered in Maharashtra, Mumbai, and their slogan states, "khushiyon wali feeling." It was launched in April 2000 by Shri Adhikari Brothers, which gave the acronym SAB and later sold to Sony Corporation in 2005.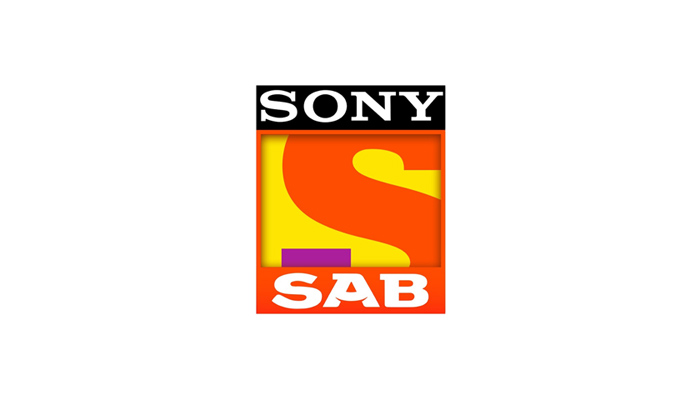 Tired of the traditional logo style, Sony Sab was desperate to re-design its logo so that it catches the viewer's eye and stays in the mind of their regular watchers. So finally, in 2013, Sony decided to hire an Argentine Design company named Steinbranding, responsible for the logo style we see today. They gave the channel an eye-popping colour combination, and it still seems pretty fresh in 2021. However, during the festive times, the channel keeps animating the logo as per the Indian festivals to create a sense of support and happiness among the viewers.  
Now with growing times, the channel had to deal with the increasing demands of the viewers to watch HD content. Earlier, the channel showed standard quality content with the standard audio procedure. In 2015, Sony Sab introduced their new segment of the channel named Sony Sab HD, containing a similar logo with the word "HD" placed just below the logo. Not to be confused, Sony did not discontinue their old standard definition channel; these are now two different channels showing similar shows but at different time frames. During the incorporation of the HD channel, Sony Sab underwent many design and logo changes, but those were temporary only. 
Today, Sony Sab has a TRP of 154, the third-highest Indian television market; their YouTube channel has more than 50 million subscribers and has racked more than 63 billion views. Credit goes to some of the greatest and most successful soap operas in Indian television history, which is Tarak Mehta ka Oolta Chashma, some other famous shows like FIR, Lapataganj, Balvir, Tenali Rama, and many more.
Popular TV Serial on Sony SAB: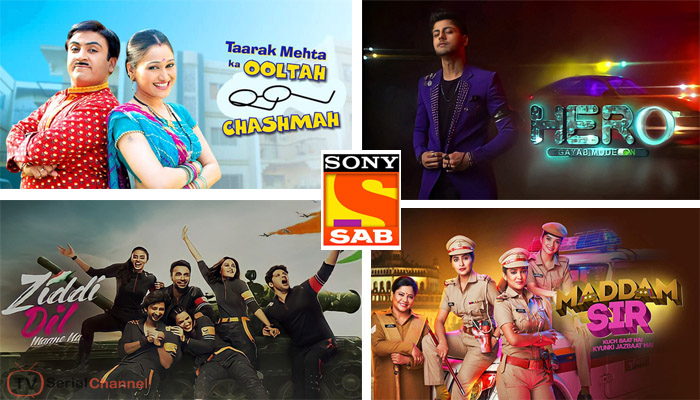 Tarak Mehta ka Oolta Chashma:
At this point, it seems almost the entire country knows what the show is about and why it is so famous. The whole cast plays an equal amount of important roles in the show, and they all have comic characters best suited to their capabilities. The show has zero vulgarity and can be watched with the entire family. This show is still a gimmick, maintaining the essence of comedy.
The show revolves around the residents of a colony named Gokuldham society and how they live together and are unique in their way. The show's characters are as follows: Champaklal Gada, Hansraj Hathi, Komal Hathi, Abdul, and many more.  And like this, there are many characters who all play an equal role in making the one of the most-watched shows of all time.
F. I. R:
This show is about a female sub-inspector named Chandramukhi Chautala who is sick and tired of her subordinates messing up every case they go. One constable named Gopinath Gandotra is the show's highlight because of the way he speaks and adds "is the" after each sentence. He always gets into some mess, and inspector Chautala has to clean it up. The show was started in 2006 and is still loved by people.
SAB Supported DTH operators
These are some of the "old is gold" shows that people watch repeatedly and never get bored of. Major DTH operators like Tata Sky, Airtel DTH, Dish TV, Videocon, Den network support the Sony Sab channel. Each DTH operator has its segment where they show this channel and charge differently according to their policy.
To cope up with the ever changing technology and increasing preference given to online viewing experience, Sony decided to enter the market by allowing its users to watch the same soap operas via their mobile and laptop devices. Sony Sab can be watched like an OTT platform as well. All the Sony channel programs can be viewed via the Sonyliv platform. To know the subscription cost and other details, please visit the website www.sonyliv.com to know more. 
Sony SAB Channel Number
| Name Of Operator | Channel Number |
| --- | --- |
| Tata sky SD | 134 |
| Tata sky HD | 132 |
| Airtel DTH SD | 126 |
| Airtel DTH HD | 127 |
| Dish TV SD | 107 |
| Dish TV HD | 106 |
| Videocon D2h | 911 |
| Hathway SD | 6 |
| Asianet Digital TV SD | 512 |
| Asianet Digital TV HD | 853 |
| SUN Direct TV SD | 320 |
| DEN SD | 133 |
| DEN HD | 148 |
| Siti Cable SD | 211 |
| Siti Cable HD | 725 |
Sony SAB Serial List and Timing