Hero Gayab Mode On (SAB) Channel Number On Airtel DTH, Tata Sky, Dish TV & more
Hero Gayab Mode On Serial telecast Monday to Saturday at 7:30pm on Sony SAB channel. The show can also be stream on the Sony Liv. Check other TV operator details –
| Name Of Operator | Channel Number |
| --- | --- |
| Tata sky SD | 134 |
| Tata sky HD | 132 |
| Airtel DTH SD | 126 |
| Airtel DTH HD | 127 |
| Dish TV SD | 107 |
| Dish TV HD | 106 |
| Videocon D2h | 911 |
| Hathway SD | 6 |
| Asianet Digital TV SD | 512 |
| Asianet Digital TV HD | 853 |
| SUN Direct TV SD | 320 |
| DEN SD | 133 |
| DEN HD | 148 |
| Siti Cable SD | 211 |
| Siti Cable HD | 725 |
Hero Gayab Mode On Serial Channel Number
Hero Gayab Mode On Serial Channel Numbers on Tata Sky SD – 134
Hero Gayab Mode On Serial Channel Numbers on Tata Sky HD – 132
Hero Gayab Mode On Serial Channel Numbers on Airtel DTH SD- 126
Hero Gayab Mode On Serial Channel Numbers on Airtel DTH HD – 127
Hero Gayab Mode On Serial Channel Numbers on Dish TV SD – 107
Hero Gayab Mode On Serial Channel Numbers on Dish TV HD – 106
Hero Gayab Mode On Serial Channel Numbers on Videocon d2h – 911
Hero Gayab Mode On TV Serial
Veer, a movie stuntman, find a mythic ring that gave him the superpower. A ring that was believed to be a myth by everyone except for the scientist Amal. Amal was arrested by the police for a scam and was disappeared, Veer was Amal's son. The ring was a mystical item lost during the time of war between the asuras and gods.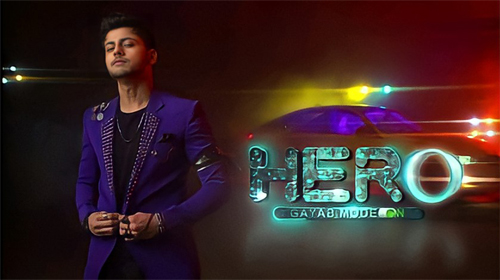 The asura's guru Shukracharya sent his minions to retrieve the ring from Veer. While fighting against the outer space villains Veer was able to unlock the power of the ring and was known as Hero. One of his opponents is a brainwashed Amal, who came back to his family to get the ring back. Veer got to know the reality of his father while fighting one of his cousins who gained the power of asura's and had joined forces with the aliens. To protect the city of Mumbai, Veer hands over the ring to the aliens, Amal unconsciously saves Veer. Confused by his action, Amal starts his quest of finding out his real identity. Veer was then saved by the Shivaay, who later trains Veer to fight the aliens. Rocky fakes the execution of Amal, and in return was made the commander of alien forces on Earth.
After losing the ring, Veer gets his hands on a weapon of destruction but had his doubts to use it on Amal. Shivaay and Veer had a small conflict over the fate of Amal. Rocky tries to fake a relationship with Veer to get the ring in his hands, but Veer had a tricky mind and was able to kill Rocky by getting him out of control of his power. While protecting Shivaay, Amal had his redemption but was killed.
Hero Gayab Mode On Timing & Schedule with Repeat telecast Timing
| | |
| --- | --- |
| TV Channel Name | Sony SAB |
| Show Timings | Mon – Fri, 7:30 PM – 8:00 PM |
| Running Time | 22-25 Minutes |
| Repeat Telecast Timing | Mon – Fri, 5:24 PM – 5:48 PM |
| Starting Date | 7 December 2020 |
| Language | Hindi |
| Region | Indian |