Shakti: Astitva Ke Ehsaas Ki Channel Number On Tata Sky, Airtel DTH, Dish TV & more
Shakti: Astitva Ke Ehsaas Ki is telecast Monday to Friday at 10:30pm on Colors TV channel. The show can also be stream on the Voot. Check other TV operator details –
| Name Of Operator | Channel Number |
| --- | --- |
| Tata sky SD | 149 |
| Tata sky HD | 147 |
| Airtel DTH SD | 116 |
| Airtel DTH HD | 117 |
| Dish TV SD | 121 |
| Dish TV HD | 120 |
| Videocon D2h | 904 |
| Hathway SD | 4 |
| Hathway HD | 337 |
| Asianet Digital TV SD | 502 |
| SUN Direct TV SD | 304 |
| SUN Direct TV HD | 870 |
| GTPL | 2 |
| DEN SD | 176 |
| DEN HD | 216 |
| Siti Cable SD | 203 |
| Siti Cable HD | 730 |
Shakti: Astitva Ke Ehsaas Ki Serial Channel Number
Shakti: Astitva Ke Ehsaas Ki Serial Channel Numbers on Tata Sky SD – 149
Shakti: Astitva Ke Ehsaas Ki Serial Channel Numbers on Tata Sky HD – 147
Shakti: Astitva Ke Ehsaas Ki Serial Channel Numbers on Airtel DTH SD – 116
Shakti: Astitva Ke Ehsaas Ki Serial Channel Numbers on Airtel DTH HD – 117
Shakti: Astitva Ke Ehsaas Ki Serial Channel Numbers on Dish TV SD – 121
Shakti: Astitva Ke Ehsaas Ki Serial Channel Numbers on Dish TV HD – 120
Shakti: Astitva Ke Ehsaas Ki Serial Channel Numbers on Videocon d2h – 904
Shakti: Astitva Ke Ehsaas Ki TV Serial
"Sakti" is a popular Indian television drama series. This series is shown from 30 May 2016 to 1 October 2021, on colours TV. As per reports, it is the longest Indian drama of colours TV. The "Sakti "serial writers are Rashmi Sharma, Shanti Bhushan, Mahesh Pandey and Vikram Khurana. The directors of the serial are Pankaj Kumar, and the producers are Rashmi Sharma and Pawan Kumar Marut. The number of episodes it completed till now is 1,306 and currently running on season 1—the serial shows at 10:30 pm on colours channel. The lead role of the serial is Rubina Dilaik as Soumya Singh and Vivian Dsena as Harman Singh, Soumya husband.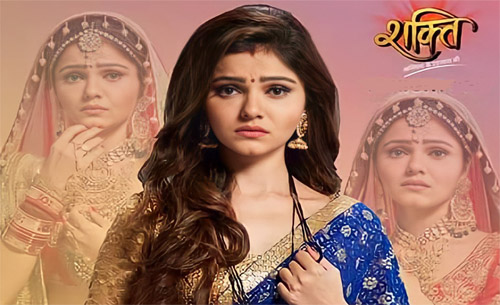 The story of the Shakti series is based on Soumya's and Heer's emotional journey and their struggle to discover and accept their transgender reality. Shakthi's story begins with Soumya's life, turned upside down when she knows that she is transgender. She is already married to Virat.
On the other side, Harman marries Mahi, giving birth to Army, who is also transgender. Preeto and Soumya decide to protect them from the truth. After 16 years of a leap, Army has grown up and still without recognizing the transgender truth. She falls in love with Virat and marries him. After much effort, but Preeto reveals the truth of Heer before Virat. Virat hates transgender people and breaks all ties with the Army. Without telling the truth. The current story says that Virat is engaged to Jharna but still imagines being with Heer because he loves her.
Shakti: Astitva Ke Ehsaas Ki Timing & Schedule with Repeat telecast Timing
| | |
| --- | --- |
| TV Channel Name | Colors TV |
| Streaming Platform | Voot |
| Show Timings | Mon – Fri, 10:30 PM – 11:00 PM |
| Running Time | 22-25 Minutes |
| Starting Date | 30 May 2016 |
| Language | Hindi |
| Region | Indian |