Zee TV Wiki | Serial List | Channel Number on Tata Sky, Airtel DTH, Dish TV & more
Another big name in the market, Zee TV or ZEE TV, is owned and operated by Zee Entertainment Enterprises, which comes under the Essel Group. The enterprise was launched in 1982, and they launched ZEE TV in the year 1992, which is almost close to 3 decades now. Zee TV currently owns and holds the rights to more than 4200 movie titles and has over 250,000 hours of Indian Television content on their platform. They are some of the biggest names in the Indian entertainment industry. Zee is not just limited to India but also has a worldwide presence, particularly popular in the European countries with a whopping 1 billion viewers.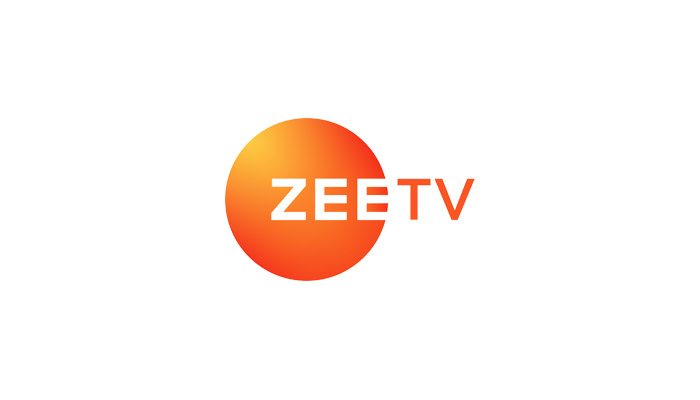 Zee entertainment enterprise owns other channels like Zee Anmol, Zee Cinema, &prive HD, Zee café, Zee Studio, and many more. The company even owns some renounced Marathi channels to have a strong presence in Maharashtra. In 2020, Zee entertainment launched the Zee Plex service on television and its digital platforms.
Apart from movies and soap operas, the enterprise also owns a music publishing label called Zee Music Company and has a strong presence in the sports segment with a fleet of channels like Ten Sports.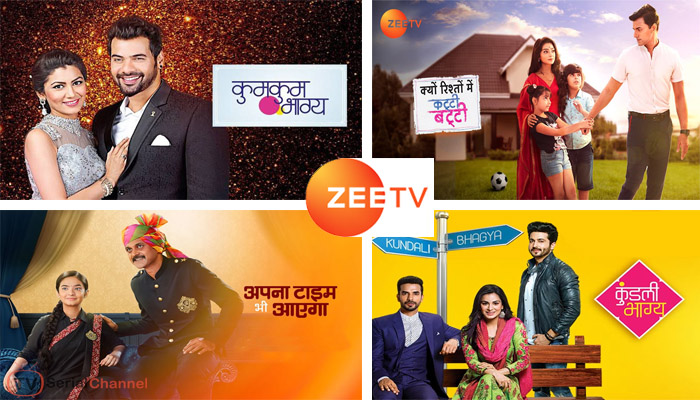 Some of the famous shows of the channel are Bhagya Lakshmi, Rishton Ka Manjha, Apna Time Bhi Ayega, Kundali Bhagya, and many more.
To keep up with the changing times, all the channels and shows owned by Zee Entertainment Enterprises can be viewed online at www.zee5.com. The service is paid for and can be watched via mobile phones or laptops.
Almost all major DTH providers like Tata Sky, Dish TV, Den network, Videocon D2H, and some other DTH providers support Zee Channels priced differently with each operator. To know more, please visit the individual operator's website to learn more.
Zee TV Channel Number
| Name Of Operator | Channel Number |
| --- | --- |
| Tata sky SD | 143 |
| Tata sky HD | 141 |
| Airtel DTH SD | 108 |
| Airtel DTH HD | 109 |
| Dish TV SD | 111 |
| Dish TV HD | 110 |
| Videocon D2h | 903 |
| Hathway SD | 2 |
| Hathway HD | 335 |
| Asianet Digital TV SD | 514 |
| Asianet Digital TV HD | 854 |
| SUN Direct TV SD | 308 |
| SUN Direct TV HD | 876 |
| DEN SD | 66 |
| DEN HD | 108 |
| Siti Cable SD | 201 |
| Siti Cable HD | 732 |
Zee TV Serial List and Timing
| Sony SAB TV Serial | Timing |
| --- | --- |
| Apna Time Bhi Aayega | Mon – Fri, 06:30 PM – 07:00 PM |
| Rishton Ka Manjha | Mon – Fri, 07:00 PM – 07:30 PM |
| Meet | Mon – Fri, 07:30 PM – 08:00 PM |
| Teri Meri Ikk Jindri | Mon – Fri, 08:00 PM – 08:30 PM |
| Bhagya Laxmi | Mon – Fri, 08:30 PM – 09:00 PM |
| Kundali Bhagya | Mon – Fri, 09:00 PM – 09:30 PM |
| Kumkum Bhagya | Mon – Fri, 09:30 PM – 10:00 PM |
| Kyun Rishton Mein Katti Batti | Mon – Fri, 10:00 PM – 10:30 PM |
| Qurbaan Hua | Mon – Fri, 10:30 PM – 11:00 PM |